Welcome to the new school year for Anne Arundel County Public Schools. Quick facts:
New Superintendent
New bus routes
More students walking to get to either school or their school bus
The Rachel Pacella of the Capital Gazette reports that any updated Covid19 cases will not be reported on a daily basis by the school system as the system doesn't want to alarm students.
There are still not enough bus drivers to accommodate the 8:30 am start time for high school. Nationwide there is a shortage of drivers qualified to transport children
The teachers union has been upset with the amount of money some new hires are being offered. The school system says the money being offered, to put it simply, is coming from a different pot of money than teacher salaries. Last week the board of education did approve a step-increase for the 2023 fiscal year for a bargaining unit of school employees.
From the AACPS Communications Office:
The Board of Education has approved a negotiated agreement for Fiscal Year 2023 with the Association of Educational Leaders (AEL), the bargaining unit which represents building administrators, coordinators, and special assistants.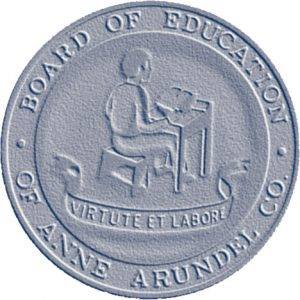 The agreement with AEL, approved at the Board's August 24, 2022, meeting, provides the following in the current school year:
One full step increase to all eligible Unit II employees.
A 4 percent cost-of-living adjustment to all Unit II employees.
A back step for all eligible Unit II employees who were in Unit II in the 2015-2016 school year, have been employed continuously by AACPS since that time, have not changed bargaining units or have changed units without an appropriate placement on the salary scale per a bargaining unit agreement, and have not reached the top of the salary scale.
The agreement was approved by AEL members on August 19, 2022.
The Board has now approved agreements with three of its four employee bargaining units. With respect to the Teachers Association of Anne Arundel County (TAAAC), the Board and TAAAC have moved through the negotiations impasse proceedings in accordance with state law and are currently in arbitration proceedings before the Public School Labor Relations Board.